National Retail Conference And Expo - Best Booth
August 16, 2022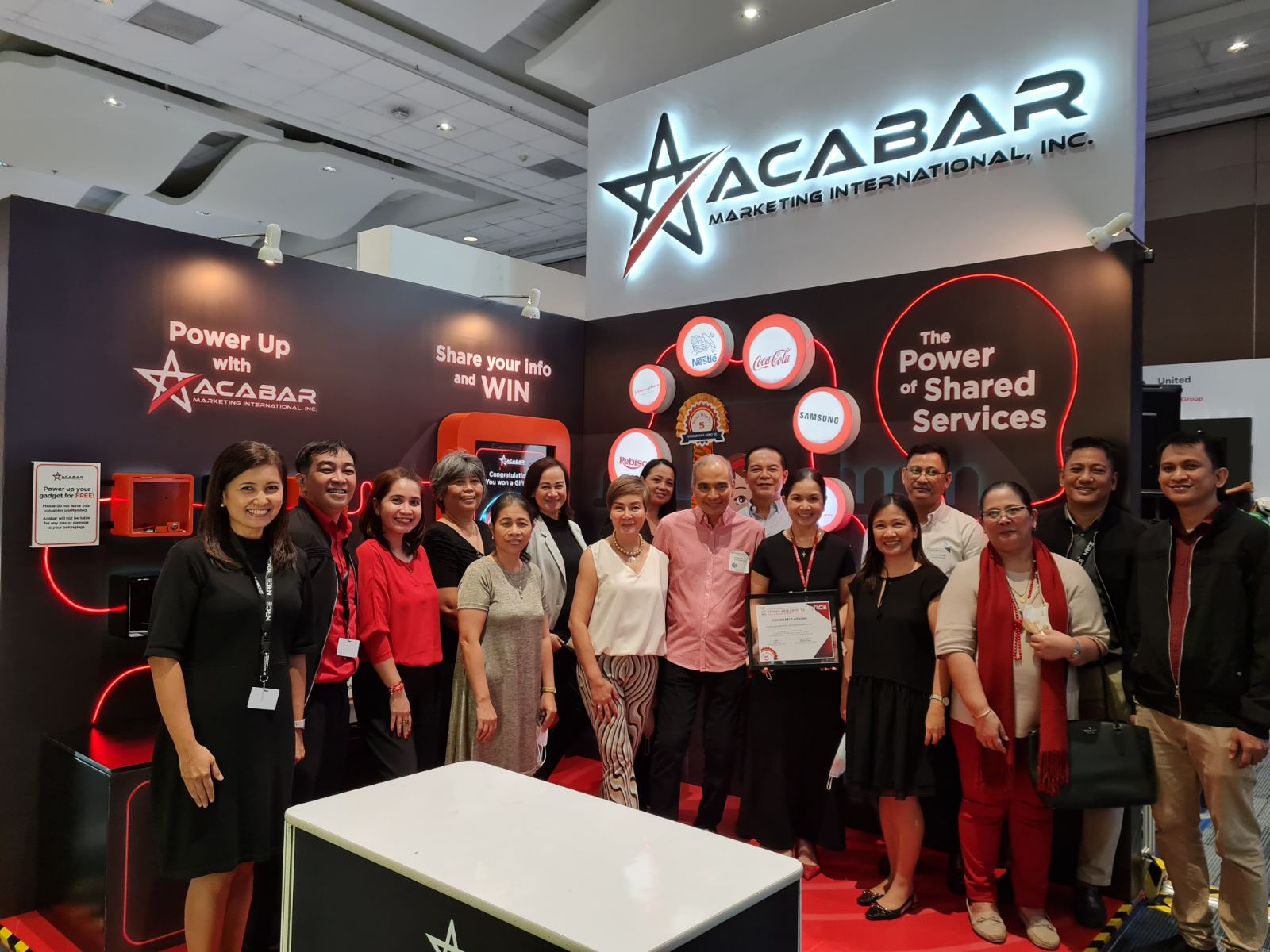 Tru-North and Acabar Management Teams in full support at the NRCE.
We are honored to be recognized as one of five Best Booths by the Philippine Retailers Association - National Retail Conference and Expo (NRCE 2022) Board and Organizers!
We thank our client partners for their support by allowing us the use of company logos, sharing products and visiting our booth.
Connect with us and let's collaborate to Power Up retail execution for your brands!
#TatakAcabarAngatSaIba



Acabar booth awarded as BEST BOOTH 5




Operations Manager Tony Espinosa with clients from RBC




Expo participants excited to participate in the virtual roulette

Just a few of Acabar's clients who have powered up their business with Acabar